FRESH beer FROM YOUR LOCAL BREWERY,
DELIVERED TO YOUR DOOR
At VILLAGES we make fresh, delicious beer right in the heart of Deptford, South London.
We've put together a TASTER PACK of our most popular beers, with a handful of our more experimental brews thrown in too. Enjoy!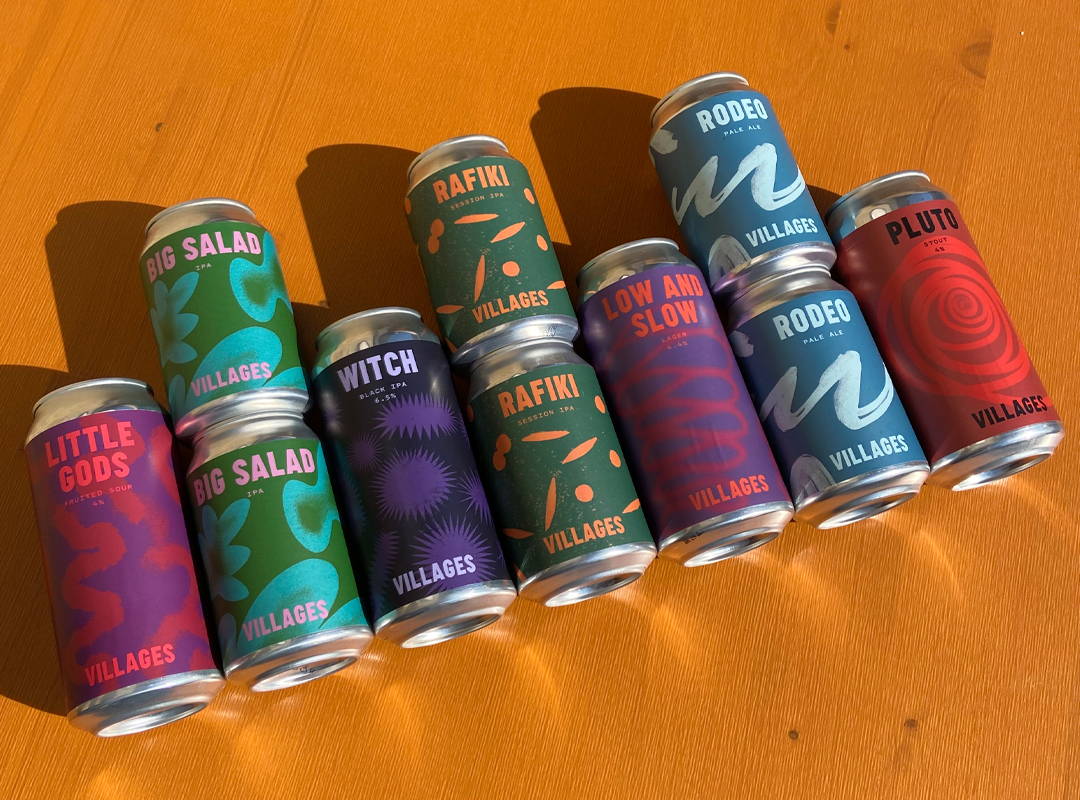 At VILLAGES we bring people together to do things that bring people together...
Founded in 2016, we're a community-focused brewery that values friendship, trust and openness to all. Cheers!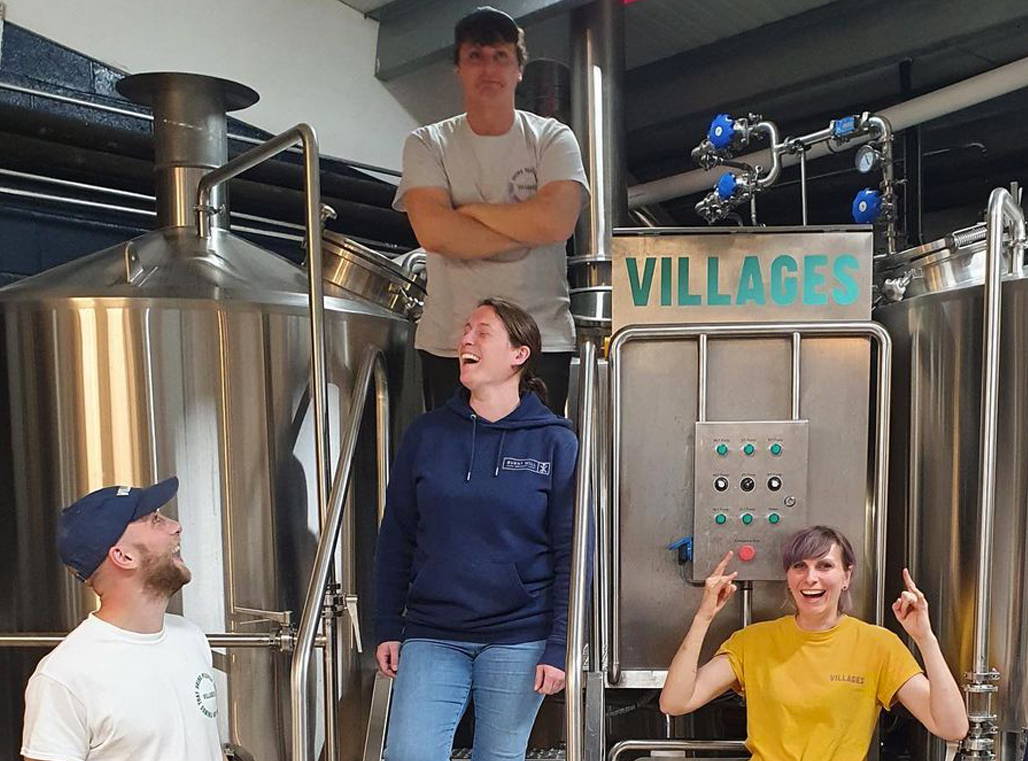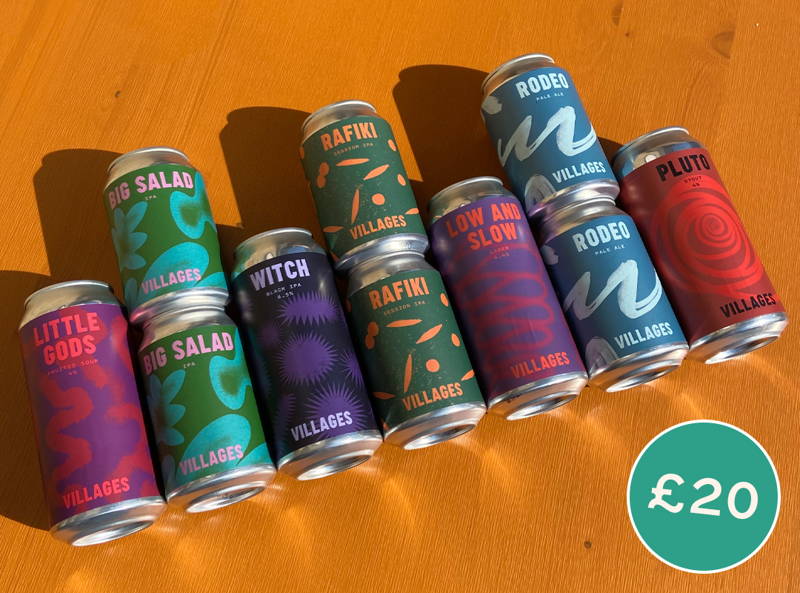 Our TASTER PACK is a selection of our most popular beers, with a handful of more experimental brews thrown in too. 10 × delish locally-brewed beers, delivered to your door. Nice! The pack includes:


2 × RODEO Pale Ale
2 × BIG SALAD IPA
1 × LOW AND SLOW Lager
🌱 All of our beers are vegan friendly! 🌱
£20 plus shipping
(You can also buy the TASTER PACK from our brewery taproom)